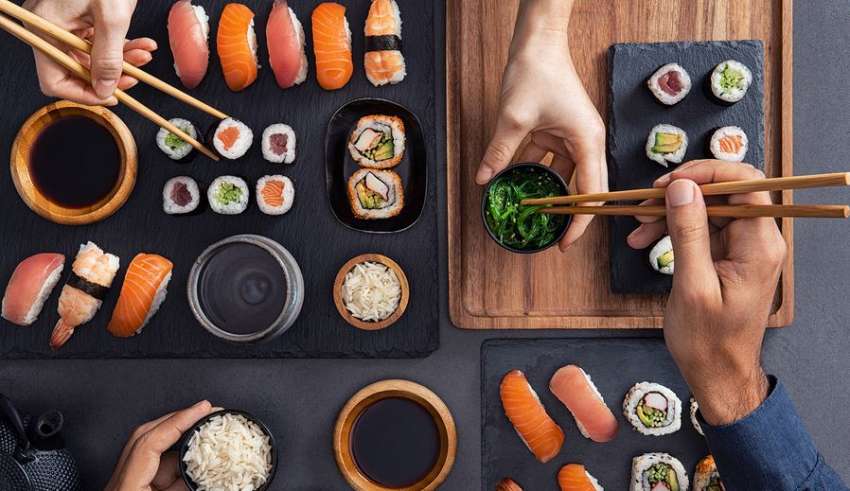 Planning to go out with your loved ones to eat? But the million-dollar question is; where to go? With the plethora of restaurants available, it can be a bit difficult to decide and you are sure to feel a bit lost. People in Australia enjoy diverse cuisines such as Vietnamese, Japanese, Chinese, Mexican, and more. However, among the surplus of different cuisines, Japanese cuisine is among the most popular and widespread cuisines in Australia. This is because the top Japanese restaurants excel at offering an array of contemporary dishes that go beyond sushi.
Japanese food is delectable and interesting because of the different methods of cooking and seasoning. The rice and noodle-based cuisine is both healthy and filling as it is prepared using fresh produce and ingredients.
Indulge in Delectable Japanese Food at Tokyo Tina.
Amongst the numerous high-end Japanese restaurants in Melbourne, Tokyo Tina offers a modern fusion of Japanese cuisine and unique charcoal-grilled dishes, from the team behind the very well-known Hanoi Hannah group. The chef here has reinvented classic Japanese dishes to create a menu that is full of exciting taste and flavor.
Prawn Katsu, Milk bun, Karaage Chicken, and Bao are a must-eat here. It has several vegetarian-friendly options as well as caters well to vegans with options such as Grilled Asparagus, Crispy Corn Balls, and even Crispy Avocado Bao. Once you try their Okonomiyaki Japanese Pancakes with cabbage, spring onions, some spicy pork ramen, you will surely load up, on them.
In case, you want to try some lighter options you can go for their famous bao bun like the DIY beef rib bao. The dedicated and friendly team at Tokyo Tina is always ready to assist you through your dining experience, in order to ensure that you have a satisfying dining experience.
The team here takes pride in their extensive drinks' menu, of a large collection of wines, beer, sake right from Japan, thirst-quenching, and creative cocktails such as Mizuchi Margarita, Golden Fruit Martini, and more. The carefully selected drinks menu adds to the taste and flavor of Japanese cuisine. Tokyo Tina has a lively atmosphere and stands out from other Asian restaurants.
Enjoy a Luxurious Dining Experience at Toyo Tina's Private Dining Room.
Next time when you are looking to celebrate with your friends and loved ones, with delicious food, you know where to go.   As a matter of fact, Tokyo Tina Has one of the best private dining rooms in Melbourne, which you can book for special celebrations for a maximum of 24 people. You do not need to pay a separate room hire fee, however, the minimum bill for an evening event should be above $2500, and for a lunch event, it should be above $1500.
This dining room boasts beautiful interiors which enhance your dining experience and features karaoke to add a fun element to your event. Tokyo Tina's private dining room is a destination in its own way and offers the entire food and drinks menu, that the restaurant has to offer.